Have you figured it out, Beautiful People? Credit for this brilliant linguistic discovery belongs to a little cute French bistro (unfortunately not kosher) called Otentic.
Hanging right over the counter, facing you when you walk in, is a sign STRESSED IS DESSERTS SPELLED BACKWARDS.  What better food idea for the Lasting Joy club March get-together than de-stressing while making this no-bake festive Purim dessert? My challenge in planning those get-together events is coming up with no cook, no bake, easy and fun to make dishes that could be tasted and enjoyed on the spot.  This one, before Purim, had to be Hamentaschen – what else do you do on Purim but stuff yourself with these scrumptious stuffed pastries! But before we got to the yummies, we practiced the best de-stressing technique of all, Laughter Yoga. We started with the 10 benefits of laughter, taken straight from https://thepurplealmond.com, and we thank lovely Tamara, an awesome blogger who promotes and inspires all aspects of wellness and happiness. We are delighted to welcome the newest club members – yes, Beautiful People, this get-together was attended by 28 remote-accessers, in addition to "live" members sitting around my table.
10 BENEFITS OF LAUGHTER – SHARES BENEFITS WITH AEROBIC EXERCISE: 
The movement of the diaphragm floods the body with oxygen.
Releases the same endorphins which cause the effect known as "the runners high" In fact, it has been found that endorphins increase by approximately 27%
Research shows that HGH (the anti-aging – human growth hormone) increased by 87% when subjects THOUGHT ABOUT watching a funny movie.
Reduces stress hormone levels, such as cortisol and adrenaline.
A good laugh burns 3 1/2 calories
Exercises the abs, as well as the shoulders
Laughing for 15 seconds adds 2 days to your life
Helps eliminate negative emotions such as fear, sadness, and anger
Improves circulation and cardiovascular health
15 minutes of laughter is equivalent to 2 hours of sleep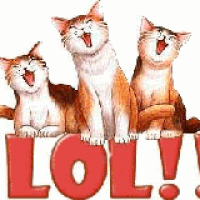 We followed the order of this get-together by Laughing Out Loud – practicing the four-step Laughter Yoga moves:
LASTING JOY CLUB MARCH GET TOGETHER
Dear Beautiful People, today we are practicing yoga – Laughter Yoga.
The Talmud says that "the Shekhinah rests on man neither through gloom, nor through sloth, nor through frivolity, nor through levity, nor through talk, nor through idle chatter, but only through a matter of joy in connection with a precept, as it is said, "But now bring me a minstrel. And it came to pass, when the minstrel played, that the hand of the Lord came upon him (II Kings 3:15)." (Tractate Shabbat 30b)
"Focusing on joyful ZERISUS while taking action is at the root of creating a happy, joyful, meaningful, and fulfilling life" (Z. Pliskin, Taking Action). 
THE BENEFITS OF RUNNING WITHOUT HAVING TO RUN, IN FOUR STEPS
(from https://thepurplealmond.com/2019/01/22/how-to-do-laughter-yoga):
Step 1: Clapping and Warming-up Exercises – full finger-to-finger and palm-to-palm clapping, with movements, chanting and rhythm
Step 2: Deep Breathing Exercises – In between laughter exercises, participants do deep breathing exercises.
Step 3: Childlike Playfulness – Acting in a childlike way or swinging arms up into a Y shape with "thumbs up in childish exuberance and exhilaration".
Step 4: Laughter Exercises – Three types of laughter exercises
yogic laughter – based on yogic breathing
playful laughter – Convert forced laughter into genuine laughter, as well as reduce shyness/inhibition
value-based laughter – Increase positive feelings
Let's make No-bake Hamentaschen!                
 As we are making No-bake Hamentaschen, please think how to inspire value-based laughter. We will share our thoughts at the end of our get-together.
Your homework for next month is to practice achieving ZERISUS (joyful state) by exercising Laughter Yoga.
Recipe for No-bake Hamentaschen is posted here.
You can always reach me at drdolly_lastingjoy@yahoo.com and by Skype at drdolly613.
Happiness is a choice – choose to be happy today!